Here's How to Use Fast Food to Build Muscle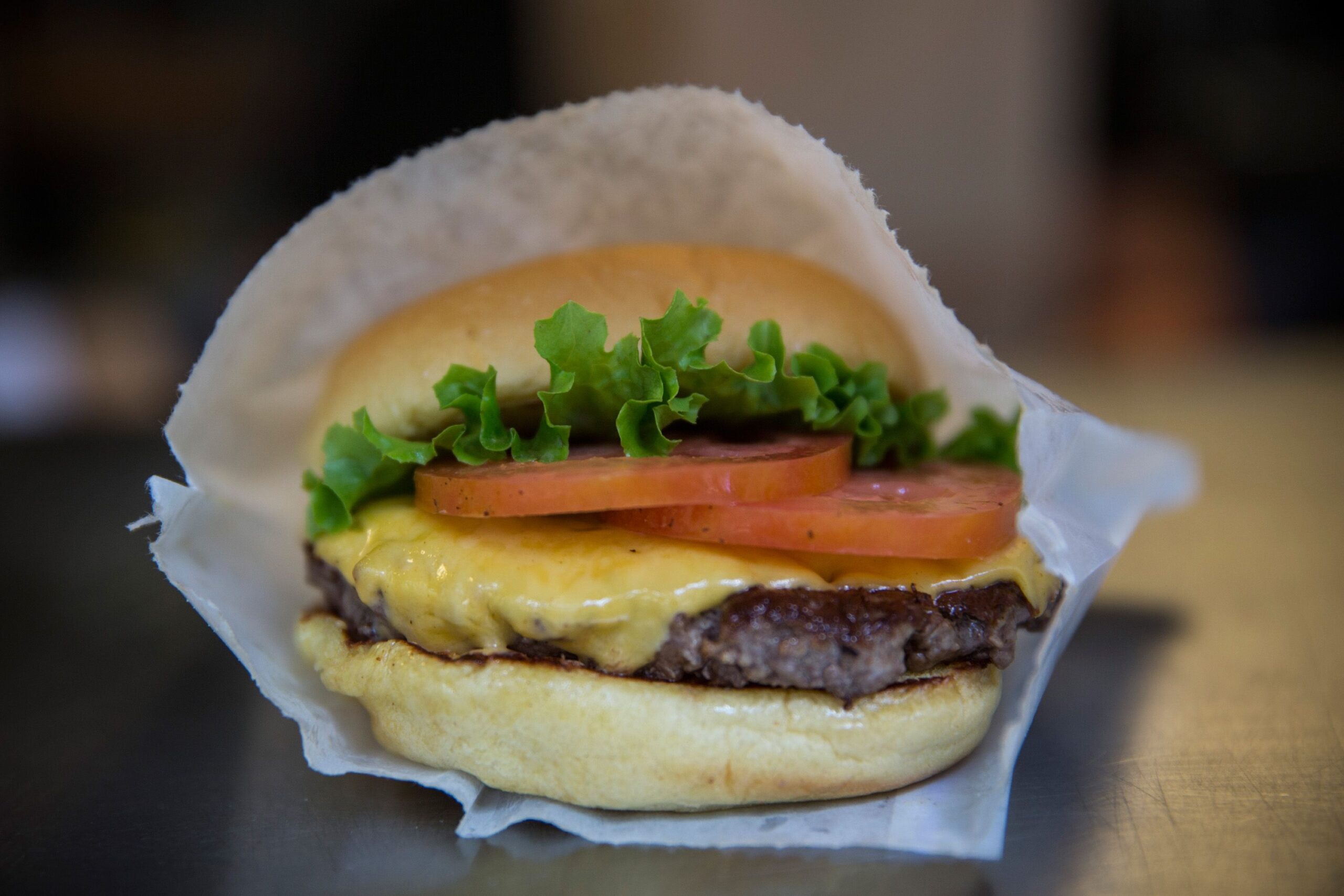 143 Views
27th August 2020
In your quest to build lean mass,you have your diet honed to a fine point with a focus on lean protein and quality, unprocessed foods like fruits, vegetables, and essential fatty acids. Even so, there are times when you can't control your eating options  the way you might like and are left with fast food as your only choice. Can you eat a quick "junk" meal and still keep your muscle-building efforts on track?
The good news is that you CAN use fast food to build muscle, at least in an emergency, but it takes some planning and careful selections.
Here are some tips to help you get the most out of fast food if you're trying to maintain a healthy diet and gain lean muscle mass.
Avoid the "Meals"
Most fast food restaurants have "meal" deals that make it easy for the employees to keep track of what you're ordering and make it even easier for you to load up on empty, unhealthy calories. These choices typically consist of a fat-laden sandwich like a Big Mac topped off with simple carbs — bun, ketchup, "special" sauce. Throw in a large order of french fries and a gallon of Coke, and it's not uncommon to see "nutrition" total for these deals top 1200 calories and  100 grams of fat. NONE of this will help your bodybuilding cause.
Avoid the "Signatures"
Most of those meal deals are comprised of one or more signature items from the restaurant's menu. These are the items for which the chain has become famous over the years, and the reason they're famous is because the masses like the way they taste. Given the typical modern American palate, this generally again means dishes that are loaded with fat, simple carbs, salt, and preservatives. A "taco as big as your head" will do little for your mass-building efforts unless you're trying to grow a big belly.
Look for the Grill
Most fast food restaurants these days DO offer some sort of grilled chicken, and that is usually your best bet when it comes to lean protein sources. Order yours plain, and if it comes on a sandwich, throw the bun away unless you're sure it is all whole-grain. If the portion is small, consider ordering two to get all of  your protein.
Look for the Green
Likewise, most burger joints now offer at least a side salad. While these can be bland, they are often your only real shot at getting fresh produce in a fast food restaurant. Top it with light, fat-free dressing if you need the taste and moisture, or just eat the salad "dry" if you can handle it.
Look for the "Values"
Often, fast food restaurants will hide the more healthy fare on their "value" menus. A small chili at a typical burger place will fall in these lists of sides, for example, but can provide a hearty dose of protein and a good blast of fiber. Other items to scour these lists for: salads, yogurt, baked beans, milk.
Keep It Infrequent
An occasional run to the local fast food restaurant won't kill your bodybuilding diet, but it should not become a daily habit. Once or twice a week at most will keep fast food in the "treat" zone and help keep you from falling into the trap of great smells and decadent foods.
Have a Plan
Probably the most important aspect of eating for lean mass while frequenting fast food restaurants is to have a plan before you go out. Make it a habit to study fast food menus and nutrition values online so that you always have a general idea of what you can eat no matter where you end up. If you're out for lunch with your buddies, for example, and the consensus lands you at Taco Bell, you'll know that the smothered beef burrito is out but that the chicken soft taco has some promise.
Especially if your lifestyle is likely to lead you to a fast food restaurant from time to time, having a plan can be the difference between feeding your muscles and blowing your healthy diet.
Want Even More  Information About Building Muscle?
If you want to learn ALL about muscle building, be sure to check out our free Bodybuilding Forum.