Benefits of Soprano ICE Laser Hair Removal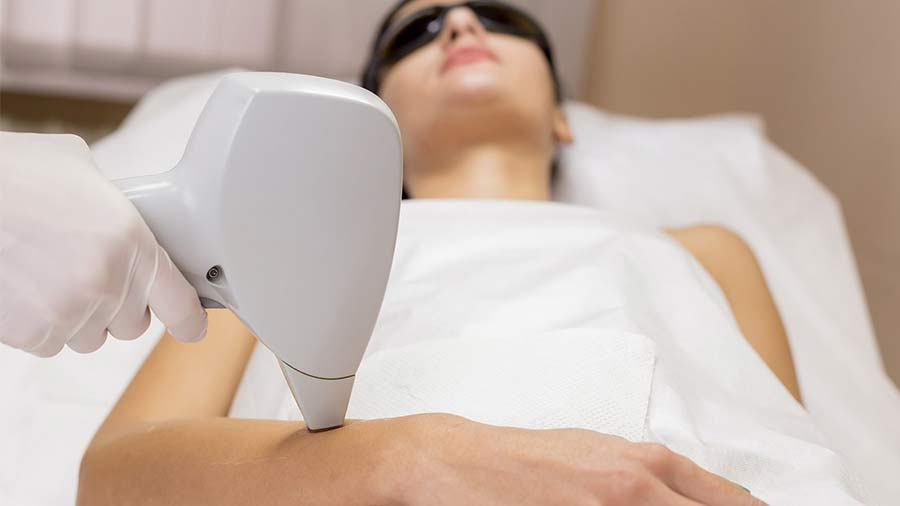 133 Views
27th September 2021
Having to wax, pluck and shave unwanted hair is a chore and one that people have to deal with on a routine basis. Your hair will eventually grow back, which means you have to continue with this cycle, unless you decide to look for a more permanent solution. Does one exist? Indeed, you can have hairless and smooth skin with laser hair removal. There are different types of laser hair removal methods that can be found these days and Soprano ICE laser is one of them. Thanks to this method, you wouldn't have to worry about forgetting to shave.
Some of the benefits of this method are:
Effective for all skin and hair types
Early laser hair removal technology was only effective on lighter skin tones and darker hair. However, the Soprano ICE laser hair removal method incorporates multiple laser wavelengths that allow it to treat a variety of hair and skin types, from lighter to tanned skin. The appropriate wavelength will be selected before your treatment, based on your hair and skin type and the location being treated. This includes underarms, legs, bikini area and more.
Laser hair removal involves heating the hair follicle and destroying it. The discomfort depends on the treatment location and pain tolerance, but with Soprano ICE laser hair removal, most people have a pain-free experience. This is because it uses controlled cooling for preventing any damage to the skin and also keeps you comfortable.
Once Soprano ICE laser hair removal destroys the hair follicle, it cannot grow back and this leads to permanent hair removal. As all hair follicles are not in the growth phase simultaneously, a number of spaced-out treatments will be needed for getting optimal results. A total of three to eight sessions are usually required, which are scheduled six to four weeks apart.