5 intense abs workout routine without any equipment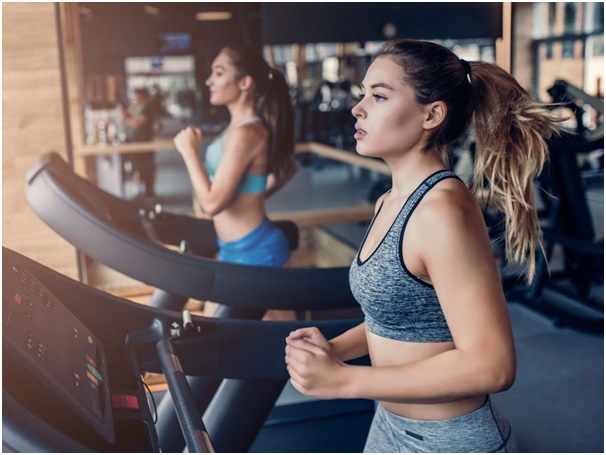 Critics believe that a person's personality is often get judged by his attire. But, in the present days, to put ourselves in front of everyone, clothes are not the only thing that matter. It is also the shape and size of our body, which play a vital role in putting an impression on our followers about our styles and positions. Thus, we often opt for the gym to build our bodies according to the ongoing trend. But to go with the flow is not easy. Not only does it requires precisions and determination, but also a proper trainer, which is expensive. Along with that, following a strict schedule for a workout while maintaining work at the office is also a difficult task. Hence, in the journey to build your desired physique, especially your abs in a more comfortable way, I came up with certain workout ideas, that don't require any equipment. Not only that, you can easily carry out your abs workout at home.  I am going to discuss certain ideas on abs workouts at home, in this article. which I believe, not only helps you to build your abs but also helps you to curb your expenditure related to regular exercise.
You may wonder how is it possible to carry out the abs-building-related workout at home. And that also without any equipment. Well, I have listed certain workout methods and different types of routine workouts through which you can easily curb your extra weight and build your abs workout at home. Some of the abs workout at home are:
Crunches: In the bodybuilding processes at home, working on abs building often gets neglected as it requires certain equipment which you can opt for only in Gym. Hence, came up with the idea of crunches which is also an idea for abs workouts at home. According to the experts, it is the most effective exercise, which not only helps to burn your extra fat but also builds your abs, simultaneously. In this exercise, all you need is to lift your hip off the floor and pull your knees towards your chest. Then you need to pause your position for a few seconds or minutes, and then all you need is to press your back against the floor, slowly.

Planks: Another idea for abs workout at home is practising planks. It often helps you to reduce the stresses over your spinal cord and hence helps you to provide a well-aligned body with abs. it often helps you to create a strong posture which also enhances your confidence level.

Bicycle crunches: Another idea for abs workout at home is Bicycle crunches. It often focuses on burning the extra fat in the lower portion of the body and slimming your waist. Its main aim is to build the abs muscles and the abdominal muscles.

Hollow holds: It is regarded as an isometric exercise that focuses on strengthening your abdominal muscles and your spinal cord. To perform this exercise, you need to take a posture like a banana. That is, you need to lift your legs, arms, and your head off the ground and hold the position for about 20 minutes.  

Pike up: This movement helps you build triceps, leg muscles, and the abdominal back. To practice these postures, you need to place both your palm on the floor while kneeling and then slowly take the plank position by strengthening your body. Then you need to ups your hips and take an 'A' position of your body and hold the position for about 20 minutes.
There are also a lot more ideas for workouts that you can easily carry out at your home without any equipment. To know more, go to the given websites.