What is an Ectopic Pregnancy?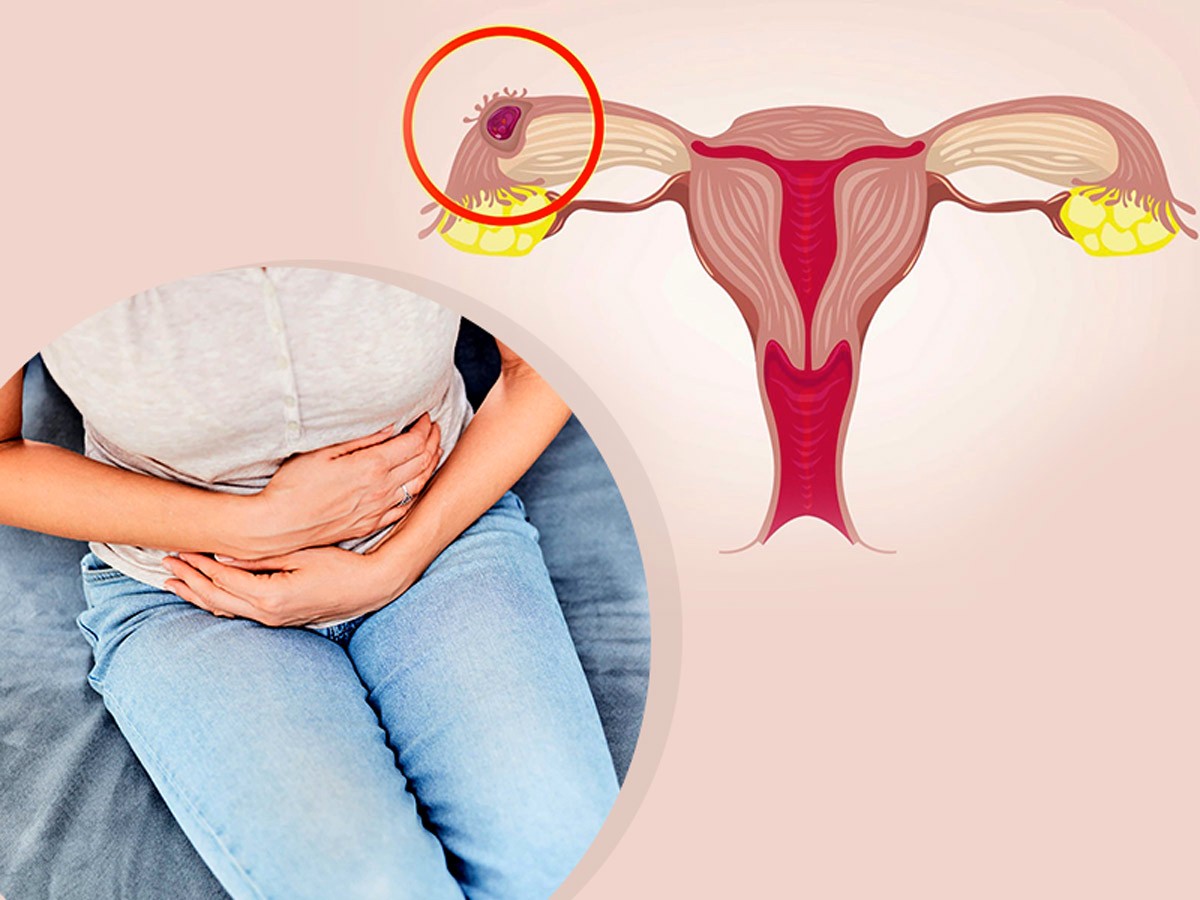 41 Views
19th October 2022
The world has come a long way in terms of technological advancements, especially in the field of medical science. Assisted Reproductive Technology (ART) is one such example of this immense progress. With a high success rate,  these ART procedures have become widely popular among a large number of individuals worldwide.
Finding an empathetic and compassionate Fertility Expert is of utmost importance for someone opting for an ART procedure. Searching for such a doctor online can prove to be a difficult task, especially since you need someone who you can put your faith in. Icareheal aids you in your search for a good doctor and connects you to the best of medical practitioners around you.
Icareheal will help you find the best doctors anywhere- in just one click. Say you were to find a Fertility Specialist in Gautam Buddha Nagar; all you need is the icareheal app to solve all your health-related problems!
Pregnancy begins with a fertilized egg, which usually attaches itself to the lining of the uterus. However, this is not always the case. When a fertilised egg implants and grows outside the uterus' main cavity, it results in an ectopic pregnancy.  Mostly, an ectopic pregnancy occurs in a fallopian tube. It can also occur in other body parts such as the abdominal cavity, the ovary, or the lower part of the uterus (cervix).
Thus, an ectopic pregnancy cannot proceed normally. If left untreated, the growing tissue may prove to be life-threatening for the mother.
ectopic pregnancy symptoms in the initial stages are similar to that of a normal pregnancy. These include a missed menstrual cycle, nausea and breast tenderness. Signs and symptoms become more noticeable as the fertilised egg grows in the wrong place.
Subsequent Symptoms
The initial symptoms of an ectopic pregnancy are often light vaginal bleeding and pelvic pain.
If blood leaks from the fallopian tube, one may experience shoulder pain or the urge to urinate. The location of the blood pooling and which nerves are irritated determine your specific symptoms.
Warning Signs
If the fertilised egg continues to grow in the fallopian tube, it has the potential to rupture the tube. There is a good chance of internal bleeding. Extreme light-headedness, fainting, and shock are all symptoms of this potentially fatal event.
Emergency medical help is required in case of symptoms like acute abdominal pain, vaginal bleeding, extreme light-headedness, fainting, shock or shoulder pain.
What Are the Causes of an Ectopic Pregnancy?
The following are some factors that may predispose you to an ectopic pregnancy:
– Ectopic pregnancy in the past. If you've had a previous pregnancy like this, you're more likely to have another.
-Infection or inflammation Infections transmitted through sexual contact, such as gonorrhoea or chlamydia, can cause inflammation in the tubes and other nearby organs, increasing your risk of an ectopic pregnancy.
-Treatments for infertility. According to some research, women who have IVF or similar treatments are more likely to have an ectopic pregnancy. Infertility may also increase your risk.
-Tubal ligation. The risk of an ectopic pregnancy increases after surgery to repair a closed or damaged fallopian tube.
-Birth control method of choice It is uncommon to become pregnant while wearing an intrauterine device (IUD).You run a higher risk of having an ectopic pregnancy if you get pregnant while using an IUD. Tubal ligation, also known as "having your tubes tied," is a permanent method of birth control that increases your risk if you become pregnant after the procedure.
-Smoking. Cigarette smoking just before becoming pregnant can increase your chances of having an ectopic pregnancy. The greater the risk, the more you smoke.
Complications in an Ectopic Pregnancy
An ectopic pregnancy can cause the fallopian tube to burst open, leading to extreme bleeding, which may eventually prove to be fatal.
A complicated pregnancy such as this takes a great toll on the health of the mother, both physically and mentally. Moreover, there are no precautionary measures that one can take to prevent an ectopic pregnancy, thus making it difficult to even detect at an early stage.
Diagnosis
An ectopic pregnancy can be diagnosed through various medical tests, most of which are also usually conducted in a regular pregnancy. These include an ultrasound and some blood tests.
How to Treat an Ectopic Pregnancy?
If an ectopic pregnancy is detected at an early stage, it can be treated through medication. The medication is administered via injection. Before receiving this treatment, it is critical that the diagnosis of ectopic pregnancy be confirmed. Following the injection, your doctor will order another HCG test to determine how well the treatment is working and whether you require additional medication.
Other than medication, abdominal or laproscopic surgeries may be performed to remove the growing tissue.
The Relationship Between IVF and Ectopic Pregnancy
It is believed that women going through In-Vitro Fertilization or IVF are more prone to an ectopic pregnancy. However, studies show otherwise. If IVF is performed by experienced hands and with proper precautions, the incidence of ectopic pregnancy in IVF and natural conception is nearly identical. We agree that the in vitro fertilisation procedure increases the likelihood of extrauterine pregnancy if proper precautions are not taken, but with modern technologies and excellent expertise, this incidence can be reduced to a bare minimum with the best possible outcome.
Assisted Reproductive Technology and IVF
Assisted Reproductive Technology or ART includes a set of medical procedures that are used to treat infertility. These treatments handle both the egg and the sperm. The eggs are removed from the ovaries and then externally mixed with the sperm to make embryos. These embryos are then placed in the parent's body to develop. The most popular and efficient type of ART is IVF.
In-Vitro Fertilization
IVF is a complicated collection of techniques meant to increase fertility, avoid genetic issues, and facilitate childbirth. During IVF, mature eggs are extracted from the ovaries and fertilised in a laboratory with sperm. IVF cycles typically last three weeks to complete.
IVF is the assisted reproductive therapy that works the best. The process is possible using the couple's own sperm and eggs. A known or unknown donor's eggs, sperm, or embryos may also be used during IVF.
 A gestational carrier, or someone who has an embryo implanted in their uterus, may be used in some cases.
Many factors influence your chances of having a healthy baby through IVF, including your age and the cause of infertility. Your doctor can explain how IVF works, the risks involved, and whether this method of treating infertility is right for you.
Finding the Right Doctor
In the end, everything depends on finding a competent and reliable doctor, who can efficiently determine if IVF is the appropriate choice for you. The procedure is extremely safe if you are in the right hands. Your doctor should be able to understand your needs well and accordingly tailor their treatments to suit you. Having a good rapport with your chosen doctor is also extremely crucial for a smooth pregnancy process. Choosing the right doctor for your pregnancy journey is the next most important step after deciding to embrace motherhood. This is where icareheal steps in to find the perfect Fertility Specialist for you in your area.
What is icareheal?
Icareheal is a doctors' app with a two-way communication system for both doctors and patients. It provides a platform for doctors to interact with their patients via an online clinic and build relationships with them. On the other hand, it provides a one-click solution for patients to quickly find the best doctors in their area.
The Motive behind icareheal
Healthcare is primarily concerned with overall well-being. However, it is now more commonly associated with 'cure.' This approach narrows the scope of healing to just one aspect of medical practice. Healing encompasses any interaction, tangible or intangible, that occurs between the seeker and the giver. Icareheal is an acronym that stands for the patient's healing process. It aims to provide a more meaningful approach to healthcare for both doctors and patients.