Top Questions and Answers that you Should Know About Dental Braces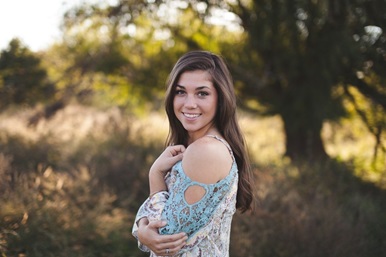 176 Views
14th November 2020
Have you been wanting to get dental braces in Singapore? There's nothing to be embarrassed about it! That's because dental braces are great for realigning your teeth. Great teeth makes you feel confident. It makes you feel like you can smile wide and be free without worrying about how you will look in front of the camera. If you're considering getting dental braces, this article is the right one for you! Read further and learn about the top questions and answers people ask about dental braces.
1. Can braces be removed temporarily?

Yes, you can have your braces removed temporarily. It's totally understandable how sometimes you would want to take your braces off for something big like a special day. What if it's your wedding day and you are still in the middle of your braces treatment? That won't look as nice on photos. So, that's why many orthodontists will help you by removing your braces for a day or so special for your event. Sometimes, orthodontist will also do it in between the periods of where you need to renew your braces with a new set. Of course, this will come with additional dental braces cost, and sometimes the cost can be quite expensive. However, it will be so worth it, especially when it comes to looking great for your big and special days!
2. Do braces affect speech?

No, braces aren't supposed to affect your speech. At first, the discomfort might affect the speech. It's not because of the braces affecting your ability to speak, but it's because you're still not used with having dental braces placed over your teeth and inside your mouth. It can be because it's still the first few days of putting them on so you are still in pain, and that's why you don't really want to talk. [1] And it might be also that you sound weird because you are trying to find the most comfortable way to speak without feeling a little strained all over your teeth from the braces. While some people really do experience a change in their ability to speak clearly, this doesn't last forever and isn't permanent. The effect gradually decreases as you get more and more comfortable with your braces.
3. How can I speed up my braces?

There are many things you can do to speed up your braces treatment. For starters, you can pay attention to your oral hygiene. When your teeth are healthy, realigning them will be easier as well. Maintain your oral health to ensure that your treatment goes smooth from beginning to end. Another thing you can do is to pay attention to what you eat to take good care of the braces. Avoid big chunks of meat or tough foods. Stick to foods that won't put too much pressure on the braces. Try to not risk damaging your braces as best as you can. Next, don't skip all the do's and don'ts from your orthodontist. The guidelines will help you go through the treatment in the most effective ways. Also, don't miss your appointment schedules. Keep track of when you need to go for a consult with your orthodontist and stick to them.
4. Is it possible to just get braces on the top or bottom?
Yes, 100%. You can just get braces on the top or on the bottom, depending on what you need for your particular teeth condition. Consult with your orthodontist to find out what kind of braces will be best for you.
Hopefully this will help you to understand more about dental braces!