The Utility of Compression Garments for Lymphedema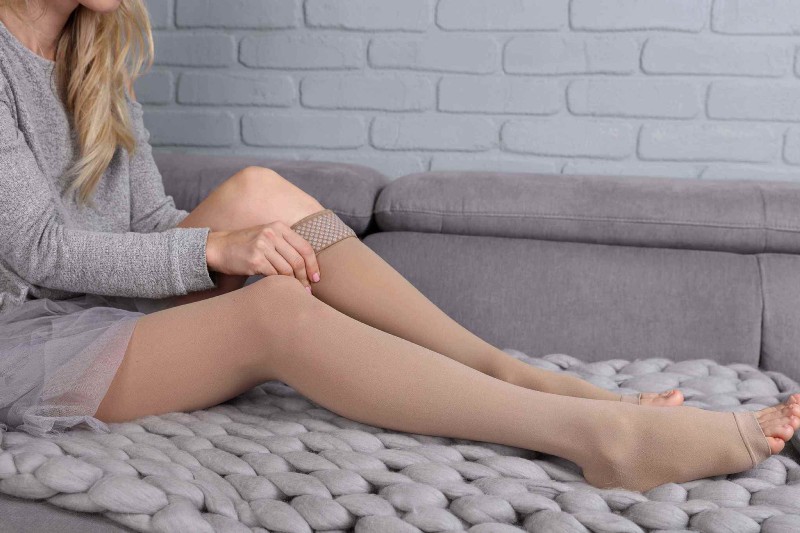 108 Views
24th February 2022
Lymphedema is a progressive and painful swelling disorder that results from damage to the lymphatic system. Compression garments for lymphedema can be used to treat lymphedema, but many doctors recommend that patients use them only in association with other treatments such as self-massage or manual lymph drainage.
Despite their effectiveness, compression garments are not appropriate for all types of lymphedema. For example, they may not be appropriate for children under 12 years old who have congenital (previously existing) lymphedema. Another type of lymphedema, post-mastectomy lymphedema, does respond well to compression garments and manual lymph drainage techniques.
Lymphedema is not life-threatening, but it causes major physical, psychological, emotional and social suffering to many people. It can carry a high risk of recurrence in untreated patients; however, for most people who use compression garments for lymphedema, the risk is very low.
How compression garments works for lymphedema?
Compression garments (and sometimes also wraps) are designed to keep the swelling in the hands and legs below the level of the skin. They are made of a special material that is especially smooth and soft, allowing you to move your hands, arms and legs freely while wearing them. The sleeves can be pulled tight or tied at the wrists to increase compression or at the waist to decrease it. Compression garments squeeze all areas of arm creases (flexor-cuff) and all areas of leg creases (adductor-cuff). Sleeves or cuffs can also be adjusted on elastic belts.
How to use compression garments for lymphedema?
Smaller sleeves or cuffs will provide more compression than larger ones. Many patients find it easier to place their hand into the sleeve/cuff of the garment and then pull the sleeve/cuff up on their arm. Many patients wear an additional layer of cotton clothing over the compression garment to make it more comfortable by keeping their skin dry.
Compression garments are almost always worn in combination with manual lymph drainage techniques and mobilization exercises, especially in the morning and after physical activity. The garments are worn at least 12 hours a day, but many patients wear them all day long.
Compression garments for lymphedema have been described below:
Compression garments are a simple and inexpensive way for patients to relieve the pain of lymphedema. However, many doctors recommend that patients use them only in association with other treatments such as self-massage or manual drainage.
The importance of manual lymph drainage in lymphedema treatment
Compression garments can be effective at relieving pain, but they do not treat the underlying problem. Lymphatic stasis occurs when the arm and leg are not moved enough to allow the lymphatic system to be active. To prevent this, manual lymph drainage can be used in combination with compression garments to increase muscle activity and reduce swelling.
For patients who have lymphedema that has not responded well to other treatments, a combination of compression garments and manual lymph drainage can improve lymphedema symptoms such as pain, itching, redness and swelling.
Most doctors recommend the use of compression garments to their patients with lymphedema. When used correctly, they can improve limb function and reduce swelling. However, not all patients experience results with compression garments. Compression garments are most useful for people who have mild-to-moderate lymphedema.
Building muscle strength and increasing lymph flow naturally
After physical activity, patients are advised to stay in bed for one hour. To keep leg swelling down as much as possible, they can use compression garments. This helps keep their legs strong by making them work harder. They should avoid sitting or lying down for over two hours after exercise because it can cause swelling to increase.
If they want to leave the house and get involved in recreational activities, they should plan ahead so that they have time to revisit their symptoms between activities and use their compression garments again.