Do You Know Who Are Pediatrics?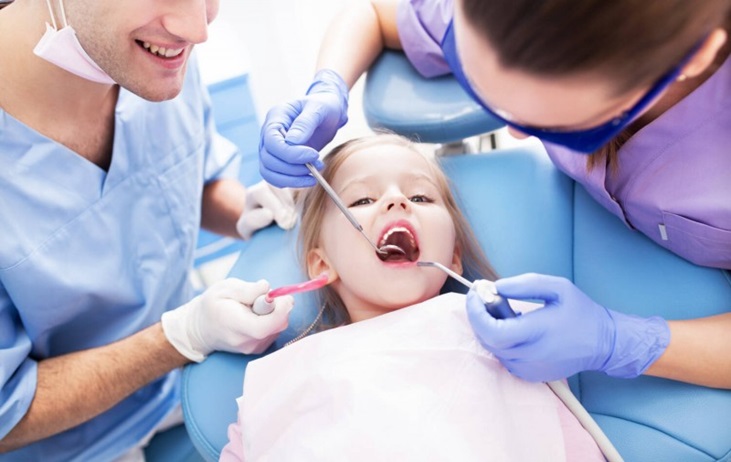 Taking care of your child's teeth is crucial to their overall health and well-being. Although baby teeth are temporary, they play a vital role in a child's oral health as they pave the way for permanent teeth to grow in their place. A dentist at pediatric dentistry in Orangeville says that proper dental care during this transition is essential to ensure your child's oral health is on track. Regular visits to a pediatric dentist can help identify potential issues before they become more severe and guide you on the best ways to care for your child's teeth. Investing in your child's dental care at a young age can have long-lasting benefits for their future oral health. A professional pediatric dentistry team can make dental visits a positive experience and help your child develop good oral hygiene habits.
Pediatric Dentistry
Pediatric dentistry is a specialized field of dental care that focuses on the oral health of children and adolescents from birth until adulthood. It is also concerned with providing dental care to children with special needs, including those with medical, physical, or behavioral disabilities. The primary goal of a pediatric dentist is to prevent and treat oral health issues in children. They are trained to manage physical problems related to the development of children's teeth, mouth, and face. They offer basic dental care and complex procedures to ensure that children achieve optimal oral health. Pediatric dentists also educate children and their parents about the importance of good oral hygiene habits and preventative measures to avoid dental problems. By promoting regular dental check-ups and good oral hygiene practices, pediatric dentists strive to prevent dental issues from developing and ensure that children have healthy smiles that last a lifetime.
Visit the Dentist On Time
Taking your child to a dentist when their first teeth grow is recommended. By starting dental visits at a young age, your child will become accustomed to the experience, reducing stress and fear. Finding a professional and specialized pediatric dentist who can assess your child's oral health, diagnose any potential issues, and provide effective treatment is important. If your child's baby teeth are misaligned and look bad, the pediatric dentist may recommend orthodontic treatment to straighten their teeth. This can lead to permanent straight teeth in the future and help your child achieve a beautiful smile. Regular dental check-ups and treatment can prevent dental issues from worsening and ensure your child has optimal oral health.
The Services Offered by a Pediatric Dentist

Pediatric dentists offer a range of treatments to address your child's dental discomfort. They use specialized tools to provide professional treatments, especially for dental cavities. Pediatric dentists also examine your child's teeth to identify potential tooth decay risks and offer prevention suggestions to promote good oral hygiene habits and a healthy diet. They can also assess if your child has crooked teeth early and refer them to an orthodontist for professional treatment. Additionally, pediatric dentists can diagnose diseases impacted by oral health conditions such as congenital heart defects, hay fever, hyperactivity disorder, asthma, and diabetes. By providing early diagnosis and treatment, pediatric dentists strive to promote optimal oral health and overall well-being for your child.